Studco is Australia's largest Sales and Installation Studwelding company. Originally founded in Perth in 1984 out of a garage. Studco was groundbreaking in the local Studwelding and Stud scene. But in the last 10 to 15 years, Studco has grown rapidly to now become an Australia-wide force in Studwelding. With our primary warehouses in Perth and a third-party warehouse in Sydney, we can ship studs to anywhere in Australia.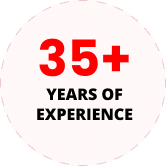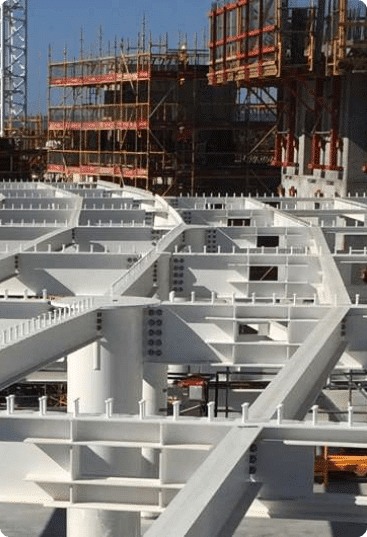 Studco is the largest "Supplier and Installer" of studwelding products in Australia..
In recent years major effort and expenditure has grown Studco to be the industry leader in the Studwelding field. High profile projects include; the new Perth Stadium, the 48 storey BHP Building, Perth Arena, The State Performing Arts Centre. Industrial projects include; Worsley Expansion, Karara Minesite, Hope Downs 4, and much more.
We have an incredible range of stud sizes, types and materials including Carbon Steel Studs, Stainless Steel Studs and we also stock Insulation Clips and Insulation Pins. We stock Threaded Studs and Shear Connectors, and many other weldstud types. If we don't stock it, we will find it somewhere in the world.
We also distribute Studwelding Machines, Stud Guns, and Stud Gun attachments and spare parts. We can do repairs and maintenance, and we are more than happy to talk you through studwelding problems over the phone.
Studco have a wide range of stud types and configurations to meet your requirements. With most studs available off the shelf, thanks to Australia's largest stud selection. We also specialise in fabricating studs to meet your specific requirements.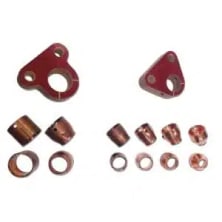 Crown Type Ferrule Holders
Ferrule Holders, for welding Threaded studs, for excellent alignment.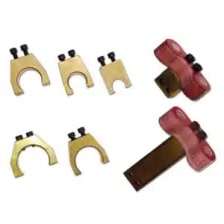 Crows Foot Ferrule Holders
Ferrule Holders, thru-deck type for welding studs thru-deck.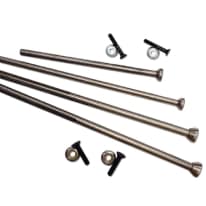 Stud gun legs, or guides, come in a range of diameters and lengths.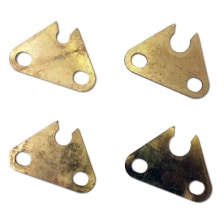 Plate Type Ferrule Holders
Plate type Ferrule holders, cheap and light-weight for small jobs.
Studco have been installing studs now for well over three decades working anywhere from 48 storeys in the air to deep underground. Working on military installations, residential building, manufacturing and much more. We work in a wide range of locations whether that is Kununurra, Esperance, Garden Island or the Northern Territory Outback, Studco can be there. Studco prides ourselves with our organisation, efficiency and flexibility to tackle any challenge.
Studco is able to ship from our primary Perth warehouse, or third-party warehouse in Sydney.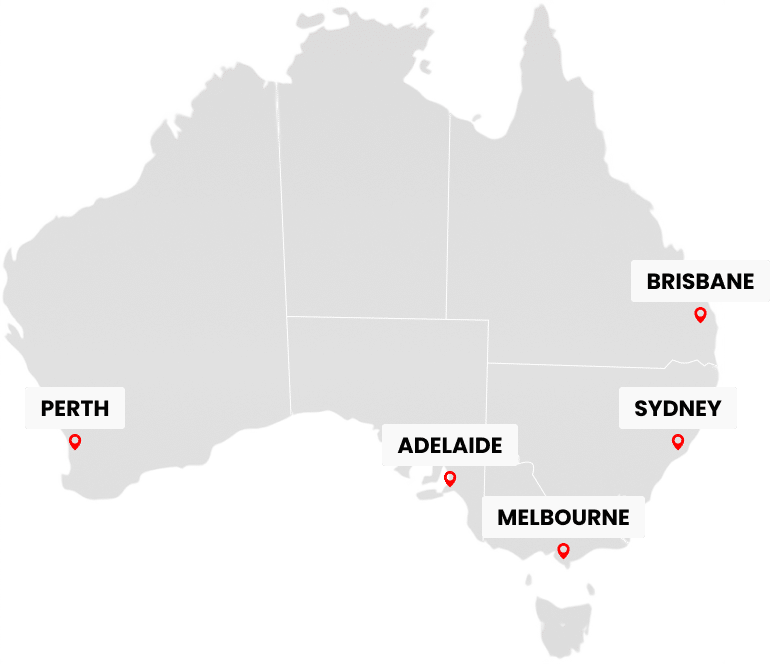 Studco has supplied and installed studs on some of the largest projects in Australia. From Multi-storey Buildings to Stadiums, Hospitals, Airports, Mines, Major Government Bridges and Infrastruture. Below are just a few of the Studwelding projects we have completed.